Company History

Nichola Blandford - Director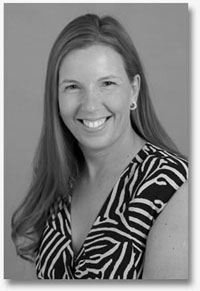 Nichola founded The Retail Talent Network in 2012, but the inspiration evolved during her 20 years in fashion retail; including frontline roles as senior buyer and merchandising manager with brand icons Ted Baker, Burberry and Nicole Farhi.
The idea for the Retail Talent Network arose when Nichola transferred her own skills into the retail supply base as Fashion Product Director with DHL Supply Chain in 2006. "After many years at the core of fashion retail I wanted a new challenge where I could use my expertise in a totally new industry," she explains. "My role at DHL really opened my eyes to the incredible opportunities for retail professionals across many industry sectors. What was clear, however, was the lack of recruitment and career support to help people make the leap."
With her unique combination of experience in fashion retail, logistics and the IT sector, Nichola gained an unrivalled perspective and understanding of the diverse business cultures and the personalities and skills that fit. "I speak many business languages which in recruitment terms saves time, costs and reduces risks," she says.
"I have been playing unofficial matchmaker for years; spotting opportunities for friends and contacts, and identifying candidates for roles through my extensive and varied network. It is a thrill to help people make quantum leaps in their careers or to find a better family work-life balance, or to make exciting career shifts," she adds. "Now, with The Retail Talent Network we can introduce talented people to vibrant and successful companies through our personal dedicated service."